Each of the 3 Tablets are Enjin blockchain items with only 1 Total Supply each.
3 Community members in Telegram and Discord will be chosen by fate to start the event.
There is no time limit for the event. The event will start within the next 24 hours.
Once you have received a Tablet know that it is extremely rare and special. There are only 3 in existence.
With the Tablet in your inventory, head into the dungeons and locate an Altar.
Activate the Tablet on the Altar.
You and others can confirm it was successful by visiting the event page at /events/fallen-tablets where the most recent activation of each Tablet is displayed.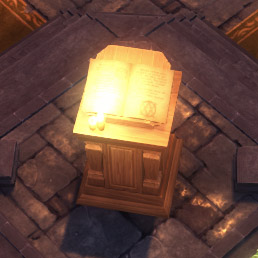 Once you have activated the Tablet, you must send the Tablet to someone else who hasn't yet activated the same Tablet and instruct them to Activate it in the same way you have done.
You will need a small amount of ETH/ENJ to pay the gas/transfer fee to send the item to someone else so make sure you can do this before you take ownership of a Tablet!
Once the person you've sent to has activated the Tablet, you will receive an Aura in your inventory. Take this Aura into the dungeons (Adventure Mode Only) and search for the treasure room!
Like always, you must make it out of the dungeon alive to keep your loot!