Collect Kringle Koins
Kringle Koins randomly drop in all Adventures. They take up 1 inventory slot each. They are also tradable at the Royal Emporium so you can trade them with other players!

Santa's Shop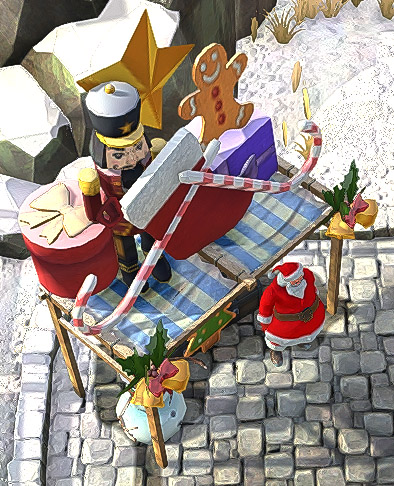 Visit Santa's Shop in the Town Center to trade your Kringle Koins for valuable items!

Some limited edition items can only be purchased from Santa's Shop if you're a member.
To become a member, activate a Power Pendant on your account.
Unique item drops

These unique items are only discoverable from Christmas Presents!
Limited Edition Christmas 2020 NFTs
Purchase Limited Edition Christmas 2020 NFT outfits only on the website shop!
These are blockchain Outfits with extremely limited supplies and all purchases directly support Lost Relics.
The outfits will be available from the 15th of December and will remain on the shop until sold out.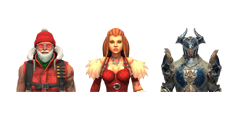 These blockchain outfits are limited in their total supply and released exclusively for Christmas 2020!
Unlock event titles
Titles can be unlocked by performing actions within the game and are similar to achievements.
Cheery Collector -

Collect enough items from Santa's Shop! 🎅

Seasoned Slayer -

Vanquish 10,000 monsters during the event! ⚔

Santa's Helper - Vanquish 5,000 monsters using Santa's Slay during the event! ⚔
Gift Hunter -

Collect 10 Presents from each Adventure 🎁
As a member, you can set your active title on the website or in game, which is displayed to all other players both in the game and on leaderboards.